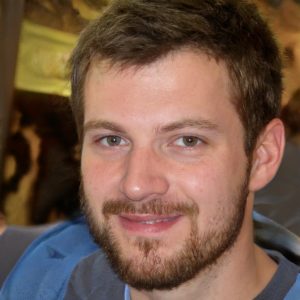 Education: MA in Finances, BS in Psychology
Expertise: Conflicts in couples, family relationships, dating
Harrison Holder is a certified coach, leader, and manager in public services, specializing in interpersonal and family relationships. After receiving a master's degree in finances, Harrison realized that he likes communication and interaction with people and got his BS in psychology. He is daring, profound, open-minded, with a relentless need to create something new and pass on his knowledge as well as his enthusiasm. In his practice, he works with single couples, helping them resolve conflicts and move to a new level of understanding.
Experience
With 15 experience in management and organization, he followed in-depth training, first in finance, then in coaching. For several years, he has initiated a personal development course based on respect for people and the client's personality. Thanks to his powerful communication skills, the dialogue is immediately open.
Having extensive knowledge in psychoanalysis and psychology allows him to understand the needs of individuals and couples. Harrison's methodology lets people manage complicated situations, discover their hidden talents, and improve general well-being. He proceeds that calmness and mutual respect in a couple can become a path to inner growth.
Education
After school, Harrison studied finances and got his Master's degree. Talking and spending time with people, he thought about problems every person faces during their life. It inspired him to study psychology and get his BS in it. He has been a successful family and relationship coach, speaker, and seminar leader for more than five years.
Hobbies
In his spare time, Harrison is engaged in self-education. He is currently working on several books about relationships and marriage. Combining his university knowledge with his own experiences and client stories, Harrison writes guides to happy relationships that can help hundreds of couples in the future. He also enjoys spending time with his wife and two children.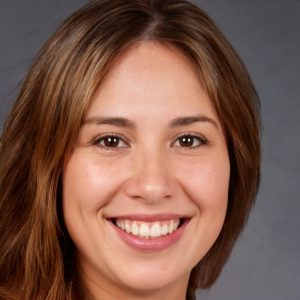 Education: MS in Psychology
Expertise: Relationships, marriage
Samantha Hester became a personal coach and therapist after earning a Master's Degree in Psychology. She subsequently incorporated several approaches, such as the psychodynamic and cognitive approaches, into her clinical psychology practice. Her current professional interests lead her to work with couples who face various problems in their relationships. Samantha is eager to learn, has an analytical mind, and is always tinged with humanism and empathy. She wants to share her knowledge with everyone and writes articles about relationships, sex, and dating.
Experience
Samantha Hester is a private certified psychologist, psychotherapist, and family mediator with many years of private practice. Today, she is an active participant of conferences, festivals in psychology, the author of training on self-regulation of emotions, harmonization of relationships between a man and a woman, child-parental relations, personal growth, etc. Empathy, the ability to see, hear and feel the pain of the opposite person, and attunement are the essential qualities she embodies.
Education
Samantha Hester got her MS in psychology back in 2006. Since then, she has come a long way in developing and studying the practices of various traditions: from classical psychoanalysis to alternative approaches for improving life. People, relationships, and emotions fascinated her from an early age. She has always been the girl who gave advice and encouragement. Now, with more than ten years of experience in psychological assistance and counseling, Samantha is proud to help others professionally.
Hobbies
Samantha's hobbies are organizing events, photography, dancing, and acting. As a child, she attended all kinds of activities, which taught her self-organization and discipline. Now, it motivates her to go in for sports, develop her profession, and master new skills. Having a broad circle of friends, she tries to accompany them during their worse days.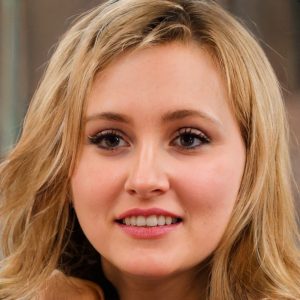 Education: MS in Psychology
Expertise: Relationships, Marriage, Interpersonal relationships
Jeannette Hoover is a relationship coach and psychotherapist. With heart and humor, she accompanies her clients on the way to living their best lives and building happy marriages. From her extensive experience, she stands for development, openness, tolerance, perseverance, and ease. She keeps her specialist and methodological knowledge up-to-date with her ability to adapt to each client and topic individually. Constant learning and desire to help people inspire Jeannette to write articles on numerous topics.
Experience
Life is much easier with someone by your side who inspires you and encourages you to go your own way. As a relationship coach and couple counselor, Jeannette supports individuals and couples in overcoming their old obstructive patterns and becoming masters of leading fulfilling lives and relationships. She considers the purpose of her work to make people freer, to bring them closer to themselves and their desires. In her opinion, the task of psychotherapy is to make society healthier. If we stop passing on our problems from generation to generation, our children will have more chances to become better versions of us.
Education
Jeannette studied psychology at the university, took courses in gestalt therapy, worked with OCD, depression, personality disorders. After receiving her Master's degree and postgraduate education in several psychological schools, she underwent personal therapy. It is obligatory for practicing psychologists. Today, she offers individual and family psychological counseling services and advises on personal growth and interpersonal relationships.
Hobbies
Jeannette has a family – a husband and a daughter. She tries to be the best mother, thinks a lot about how parents influence children, what experiences shape their characters. In her articles, she enjoys sharing her experience and knowledge in personality psychology and psychology of relationships that she has adopted over the years from excellent specialists.