Even though AskMe4Date is mostly targeted at British people, the truth about AskMe4Date is that it became popular in more than just one country. It resembles a social network since you can add friends, you preserve anonymity while searching for a compatible partner; the environment is safe and friendly, etc. It is a website where people seek serious relationships, but they also flirt and have fun. Read this AskMe4Date.com review to learn more.
Best Alternative Websites to AskMe4Date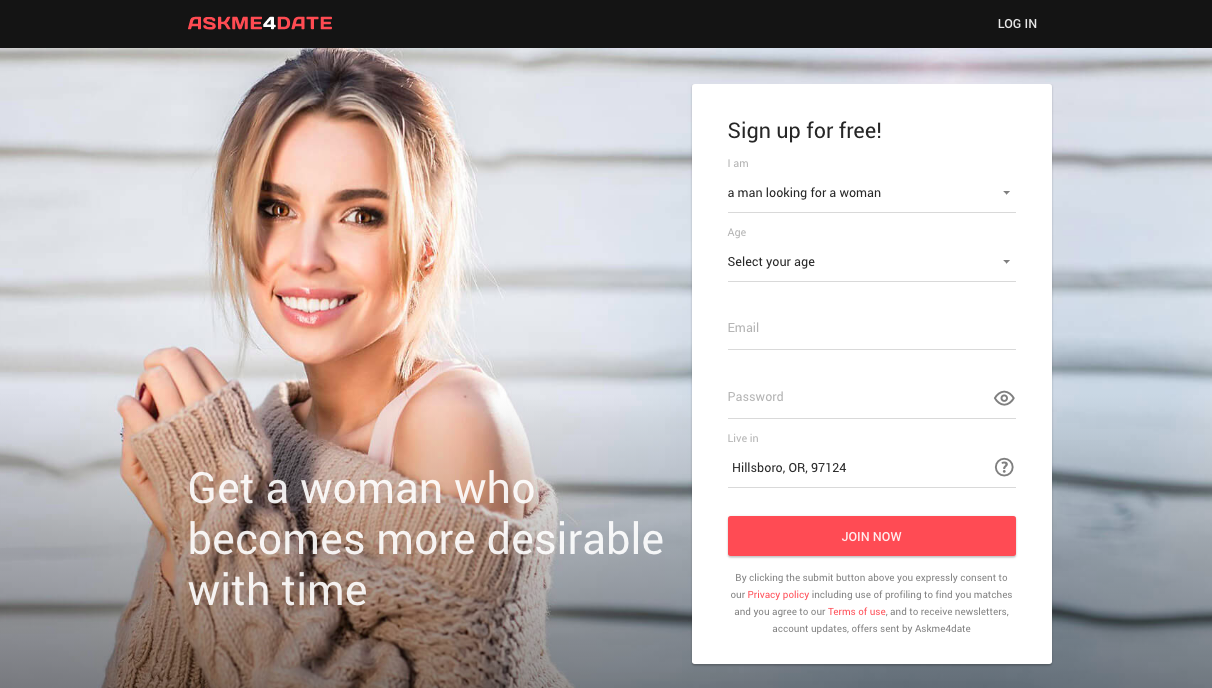 Pros/Cons
Pros
It offers efficient functions.
The search is quite precise.
You can add friends.
Easy to use search filters.
Friendly environment.
App is available.
You can meet the locals.
Cons
AskMe4Date.com At A Glance
Best for: people seeking something more meaningful, willing to start relationships, only for singles.
The number of members: millions.
Recommended age: 18-40.
Favorite features: shows how many times your profile has been viewed, search filters, adding to friends, sending flirts.
What Is AskMe4Date.com?
It's is a romantic dating website where anyone can meet their love. It is mostly targeted at the British audience, although the site is also popular in some other European countries. The reviews are mostly from British people claiming they have managed to find friends, and some of them were lucky enough to meet love.
How Does AskMe4Date Work?
You need to have a profile, add some photos, better several, so people will see you are a real person. Some users claim in reviews that they trust people with several photos from different angles, rather than people with one extremely beautiful photo.
Add details about your life, educational background, work, etc. And then you can start using the search feature. It is one of the best features of the site since it offers accurate results. Choose several profiles and contact people from owning them. This way, you might easily find true love on AskMe4Date.
Sign Up
Open the AskMe4Date log in page and fill in all the blank spaces. It won't take you more than 3 minutes, although completing the profile will take some time. Don't forget to verify your email address.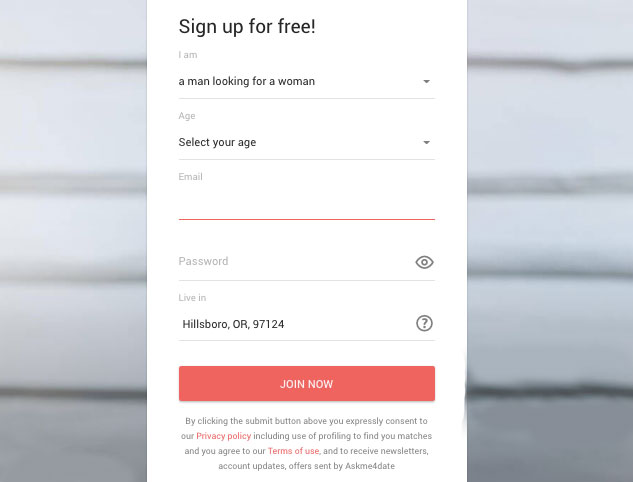 Search & Profile Quality
As it was said, AskMe4Date has a good search with tons of filters. You could choose some filters to narrow the search, and you will see several profiles that fit your preferences. As for the quality of the profiles, people mention in their reviews that they saw several profiles without photos or without enough info to make a decision. Overall, the profiles are good, but still, you might encounter such profiles as mentioned above.
Safety
So is AskMe4Date safe? Not entirely, as any other website. There are scammers; people report this in their reviews. So don't ever publish personal info on this site. As for the payments, they are pretty safe on AskMe4Date.
Help & Support
The support is standard; they will give a copy/paste answer to your question. If you have issues, the support team member will contact you within 1-2 days, sometimes sooner.
Cost
It is affordable, but some users mention in reviews that for such a price, they could add more features. But overall, it is affordable.
Final Verdict
Overall, AskMe4Date is not the most popular website in the segment, but it is usable and can come in handy. People love it for simple design and a friendly environment. There are positive reviews; the search is precise; it allows adding friends and meeting in person those who are near. So you could say it is worthy of attention.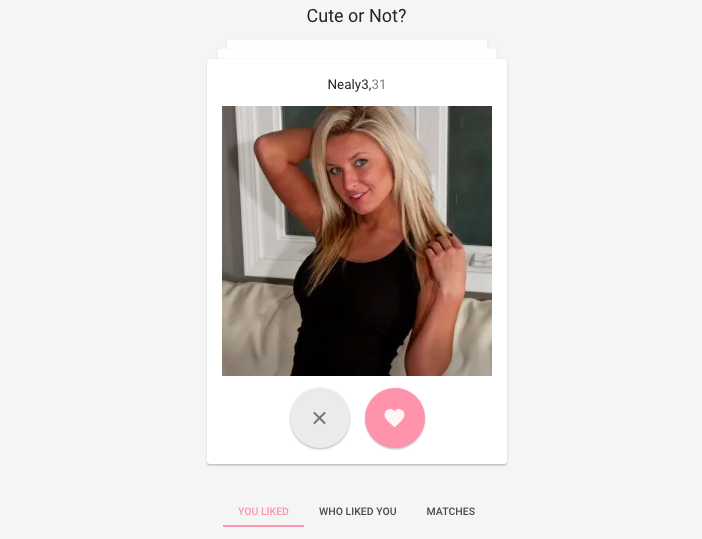 FAQs
Is AskMe4Date Good Or Not?
Yes, the site is good for users who are seeking friendly or romantic relationships. AskMe4Date resembles a social network with options of adding friends and starting to get to know each other better. Even though the reviews are mixed, most of these reviews are positive.
Is AskMe4Date.com Legit Or Not Legal?
The AskMe4Date dating site reviews claim there are some scammers on the website (as on any other site, including social networks), but overall, the site is not a scam. It is legal, it has a certificate to perform the services AskMe4Date are providing, and the reviews are good.
What Does AskMe4Date Offer?
AskMe4Date offers a nice and friendly place where men can meet compatible women and vice versa. The users who were using it claim in their reviews that it might take a while to find "The one", but eventually, you find him or her. And while you are seeking your love, you get to know other people, learn about their culture, and to have fun. The reviews of this AskMe4Date dating site are mostly positive, so you can try it out.
How To Use It?
As on any other dating site or even on social networks, you need to create a profile. The procedure is standard until you get to fill in info about yourself. The users claim the profiles generally are not too detailed, but you still have a chance to add everything you need. When you create an account and verify it, use it as any other dating site. Plus, there are some interesting features that will allow you to narrow your search and find "the one" sooner.
Do You Need An Account To See Profiles?
Yes, you won't be allowed to see the profiles without creating a profile. The reviews claim you still can review the profiles for free. This option is allowed for verified users so they can decide whether they might find someone they could love, or it is not possible.
Is There An Anonymous Mode?
No, there is no specific feature to become invisible. The reviews claim AskMe4Date automatically offers anonymity so every user will feel comfortable while browsing through profiles. It allows more privacy, and that is why, in the reviews, people compare AskMe4Date to a social network.
Can You Delete A AskMe4Date Account?
Yes, you can delete the profile with no problems. You need to go to settings, then to find an option "delete account", fill in all info required in the form, and you can click "delete."
What Do The AskMe4Date.com Reviews Say?
The reviews from users, as well as this review of AskMe4Date, are mostly positive. You can read in the reviews about people feeling satisfied by the pleasant design, nice community, versatile features of the site, safe environment of the site, etc. So you might say on the basis of reviews that the site is worthy of attention and money.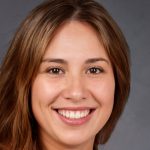 Expertise: Relationships, marriage
Samantha became a personal coach and therapist after earning a Master's Degree in Psychology. She subsequently incorporated several approaches, such as the psychodynamic and cognitive approaches, into her clinical psychology practice. Her current professional interests lead her to work with couples who face various problems in their relationships. Samantha is eager to learn, has an analytical mind, and is always tinged with humanism and empathy. She wants to share her knowledge with everyone and writes articles about relationships, sex, and dating.