A Guide On How To Hookup Online: Casual Dating
Today, individuals are more conscious, honest, and serious about dating. Yet long-term, monogamous relationships are not the only connection people desire. There is an emerging trend of openness to new experiences and casual hookups, indicating that individuals are still quite interested in meeting up with beautiful strangers to have sex and never meet again. That's why we prepared this hookup guide!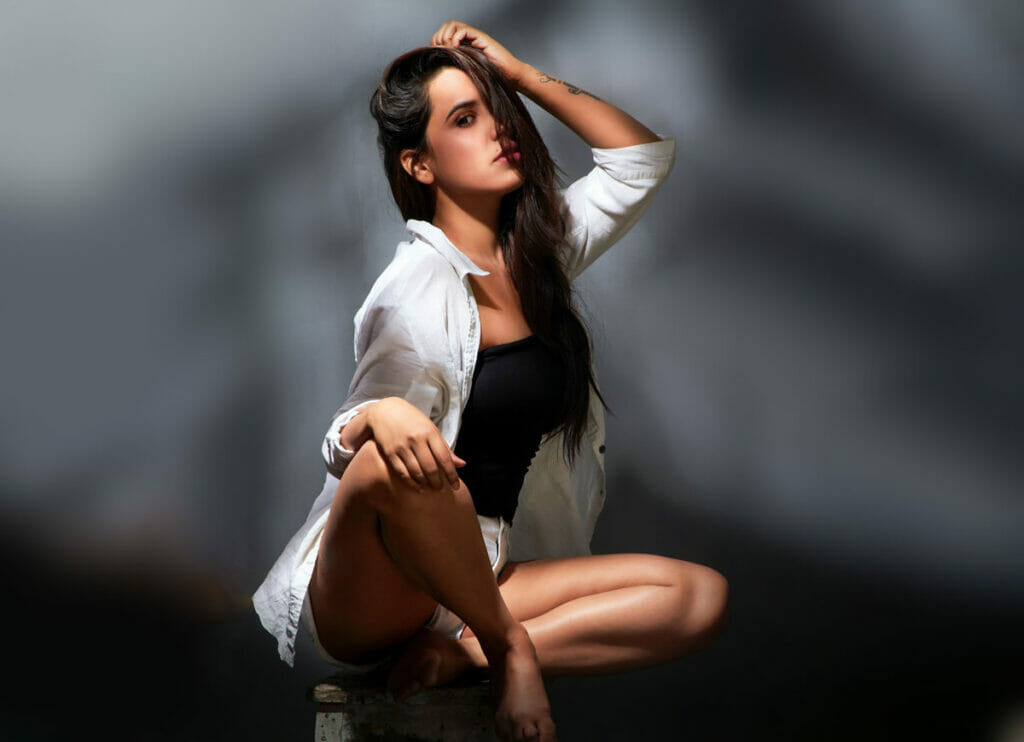 Hookup Options And Their Differences
A decade ago, the most popular hookup option was to go out and visit a bar or a club. Today, we have more options. Even though many men and women still use traditional methods, they aren't suitable for everyone. Thus, many use online apps to hook up. Let's compare these two most popular hookup options.
| What | Level of difficulty to hook up (0-10) | Safety | Accessibility | Effectiveness |
| --- | --- | --- | --- | --- |
| Hookup apps | 10/10. All users are interested in hooking up. | Relatively safe if you tell someone where you're going. | Accessible. Most hookup apps operate in several countries and even in smaller cities. | Almost 100% effective since everyone wants to hook up. Matchmaking takes care of linking users with correct matches. |
| Traditional hookup methods (at a bar, club, etc.). | 5/10. Some people are shy to approach others. Not every person wants to hook up. | Potentially dangerous if no one knows where you are. | Relatively accessible. Not everyone can go out now and then when they want to hook up. | Low effectiveness. It takes social skills, courage, and being on the same page as the person you're trying to pick up. |
One of the most significant benefits of hooking up on dating apps is avoiding the painful part of asking someone out. Not every person is well-spoken and courageous when asking someone out. Moreover, this part always pressures men, while women can't even approach men without seeming "slutty." Everyone wins when they use an online hookup app.
If you're interested in hooking up, check out these articles: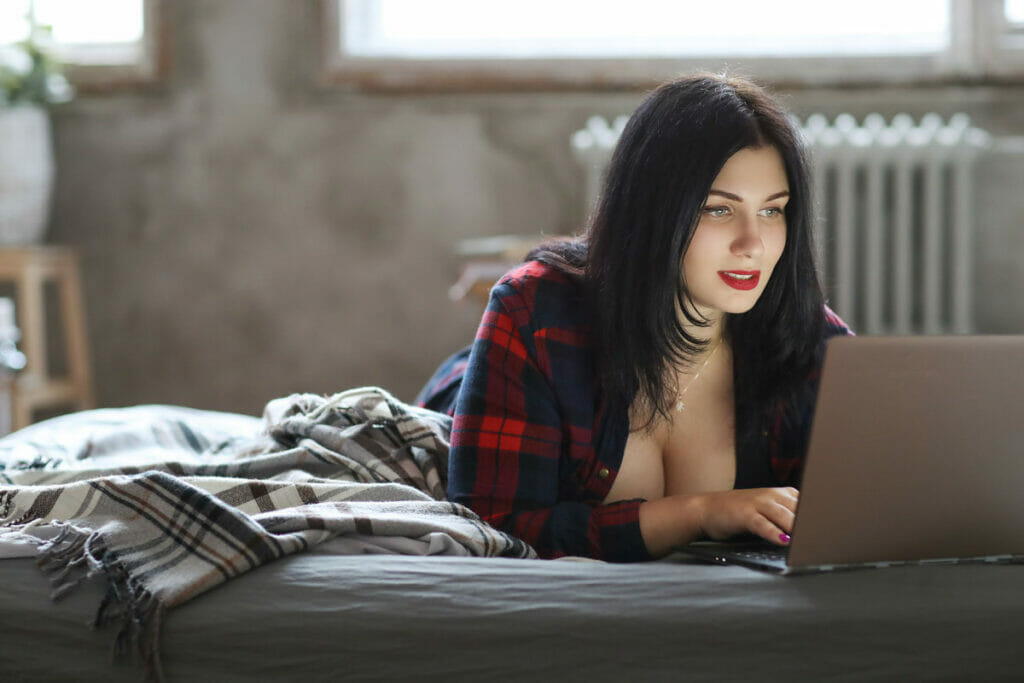 Is Casual Sex Bad For People?
There's nothing wrong with prioritising communication and researching what types of pleasures one prefers. It could benefit people when they settle down with the right person who enjoys the same sexual pleasures. Miscommunication is reduced when you and your spouse are on the same page.
However, there is still a stigma about casual sex. Some people say it's bad for your health. Others say it's terrible for future relationships. Some even say that only men can have casual sex, clearly showing another stigma that women aren't desired if they hook up a lot. But is there any evidence proving that casual sex is bad?
One of the most important things people should remember when having casual sex is to take care of one's safety. This means using protection, such as condoms. It also means taking care of one's physical safety and choosing the right partner. Men and women should be cautious when they hook up with strangers and notify people they trust about their whereabouts.
Casual sex is an excellent way to release sexual tension without building a romantic relationship. People shouldn't date someone when they aren't ready for serious relationships.
Ways To Hook Up Online
Hooking up online is easy Check out these options in detail:
Hookup apps. The obvious option. Download an app, create an account, and browse for nearby matches.
Social networks. A less obvious method, yet still effective. Some people manage to hook up on Instagram and even Twitter.
Forums. Take Reddit, for instance. People create entire threads to facilitate hooking up.
As you see, people found numerous ways to hook up. Some even manage to find partners while playing multi-player online games. We recommend using hookup dating apps as they are the most effective methods.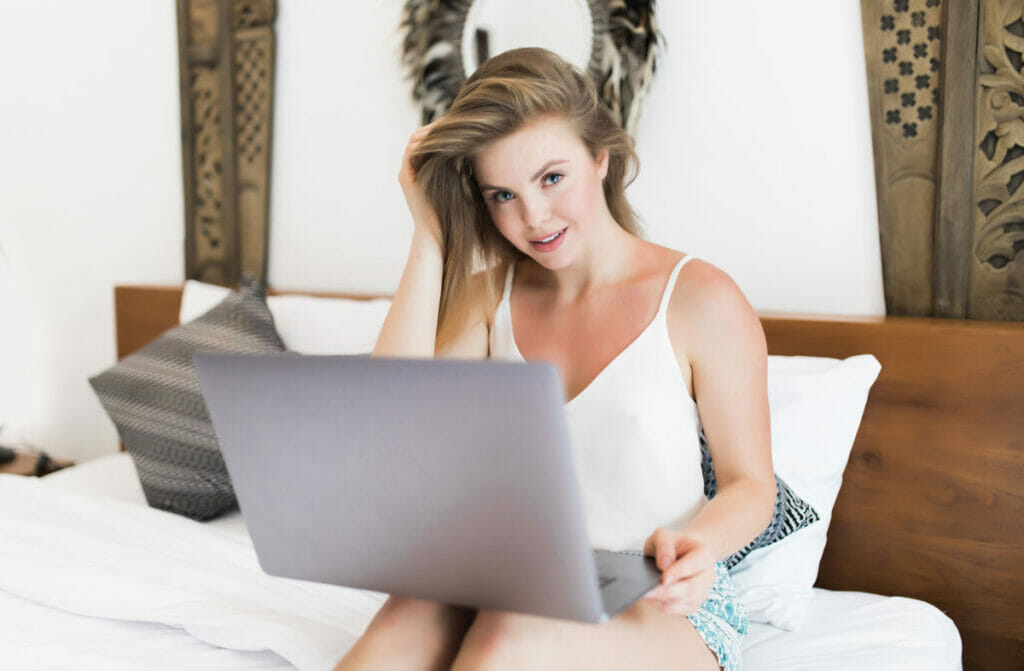 Hookup Apps To Use In 2023
If you're more into online hookups but don't know what platform to use, check out our list. We have prepared a few best websites. You can find an app that suits your needs since we've prepared a very inclusive list.
AdultFriendFinder
Large online hookup dating sites are often the best since they have substantial user bases and users worldwide. However, it can be challenging to attract the attention of sex partners when there is such a choice. Fortunately, AdultFriendFinder offers various boosts and tools to stand out from the crowd.
AdultFriendFinder is one of the best casual sex dating sites, with more than 90 million users worldwide. It's the largest and most successful hookup website out there. It isn't for the general audience that wants to settle down. The hookup website welcomes people of all genders, sexual orientations, races, etc.
POF
Some believe Plenty of Fish (POF) is more relationship-oriented because of the signup process. While the app may be used to locate potential long-term matches, the enormous appeal is that you can speak with any user, even if you haven't found a match yet, including seeing who's nearby and who's online. Because of this relaxed communication style, locating hookup matches is not challenging. Moreover, they state in their profiles if they seek a casual partner and the matchmaking offers what they want.
State in your profile that you're searching for something casual to find hookup partners. There's a tab where you can swipe through prospective matches if you want to check out the profiles of people before saying hello. In addition, if you wish to communicate online only (sexting and virtual sex are great options), set your search radius to worldwide.
Tinder
With over 530 million downloads, Tinder is the most popular hookup app to link individuals seeking love or sexual relationships. The platform operates in 190 countries and is available in over 40 languages. With more than half of its subscribers between 18 and 25, it is the best dating app for the younger generation. Thus, it's suitable to use as a hookup app despite Tinder being oriented toward all types of relationships.
Tinder is also an app with a safe space for everyone. The app allows users to choose between up to nine sexual orientations. Tinder is available on the App Store and Google Play, but you can also use it on your laptop in desktop mode by downloading it from the website. The matching feature needs two users to swipe right to make a match. The rest is up to users since they can start a conversation, chat, and meet in person.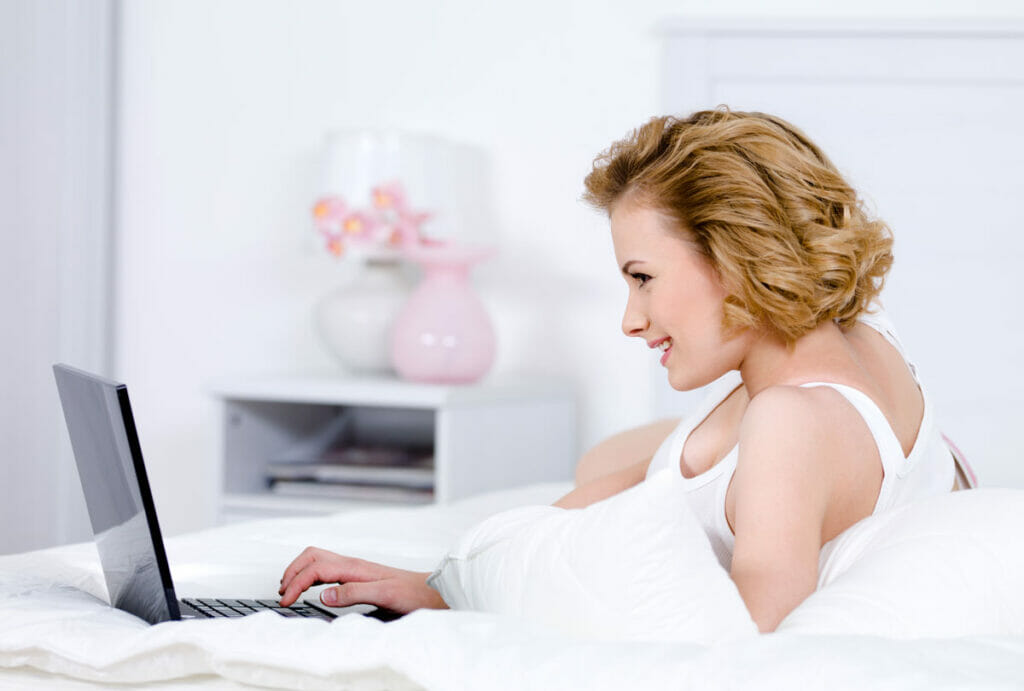 BeNaughty
BeNaughty is one of the most effective hookup sites in the world. It is based on users' location to match them with appropriate sex partners. BeNaughty assumes that the audience has come to find a casual sex partner, a one-night stand, or experiment with sexual pleasures with no strings attached.
Such factors as age, gender, sexual interests, and location are essential pieces of information for the algorithms that matches users who want to hook up. These four pillars are critical to effective matchmaking.
Aside from the standard search options, you may go more specific about your potential match by adding your ethnicity, body type, eye color and color, etc. Check the option "with photo" and/or "with video" if the visual qualities of the companion are essential to you, and matchmaking will offer profiles with photos and videos. Thus, BeNaughty is based on physical attraction, so users get matched to partners who satisfy them.
Flirt
It's a dating service where singles may discover casual sex encounters and short-term relationships. Flirt has garnered over ten million members from all over the world since its launch.
Flirt.com prioritises comfortable flirting, which is why the site has established several security measures and fraud prevention. Flirt provides numerous unique services to its users.
While basic members have access to a restricted number of functions, premium users have unlimited access. These features are intended for users seeking a casual and pleasant sexual relationship rather than a serious one. Even if you are not tech-savvy, Flirt.com can easily find hookups nearby.
Grindr
Grindr is a perfect choice for homosexual and bisexual men. It is one of the few big gay dating hookup apps, and you may discover various partnerships on the platform, including casual encounters.
Grindr is a hookup app, so you shouldn't have too much problem locating another guy searching for a one-night stand or a friend with benefits. Because the app is location-based, you may message anyone in your vicinity without swiping. Thus, locating someone to interact with within an hour is simple.
You may establish your expectations by adding that you're into hooking up, casual sex, one-night stands, etc. Be ready for NSFW pictures, and don't be surprised if you get an unwelcome penis shot or two, regardless of your preferences. Grindr is for gay, bi, trans, and queer individuals; most users are males.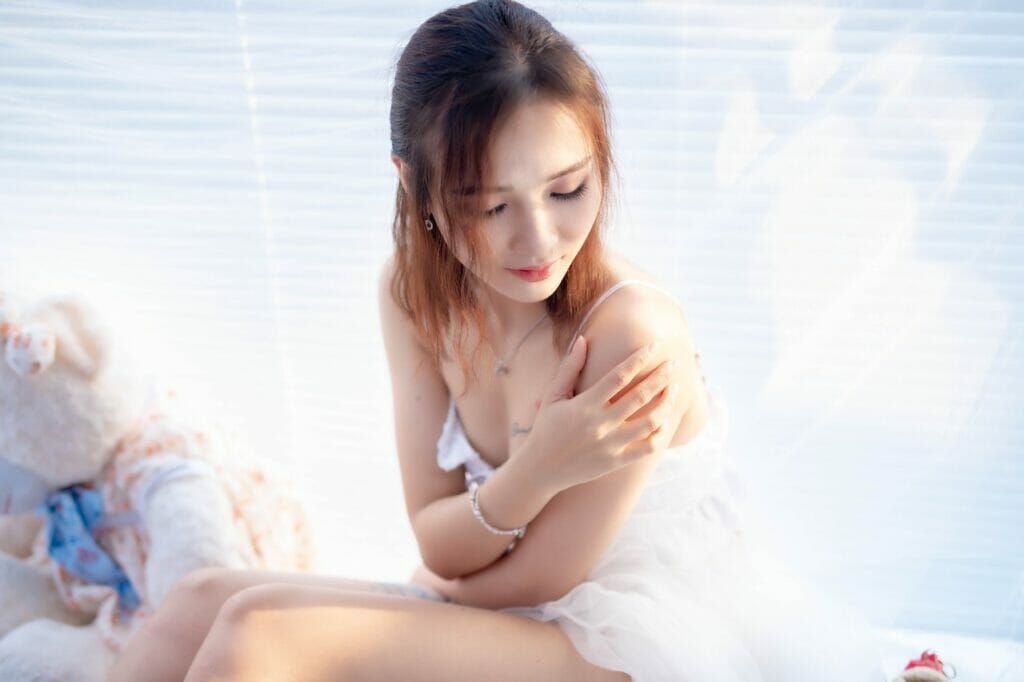 LesbianPersonals
Since we're adding all possible hookup options that cater to all audiences, LesbianPersonals is a lesbian hookup website. It's one of the largest lesbian adult dating sites. It is used by hot women from all over the world. Users can connect and meet ladies from anywhere, but many live in Europe, the U.S., or the U.K.
There are fun features, blog sites and contests, so you won't be bored while seeking a sex partner. The search function with advanced filters helps specify your interests. It is effective in finding the right partner.
In general, LesbianPersonals is an excellent and exciting platform that caters to lesbians and bisexuals who want to hook up or find permanent sex partners with no strings attached. Although the site has a free membership, you'll be provided with limited access. Thus, users are encouraged to upgrade. The lesbian hookup site is protected and safe to use and has an easy registration process.
Hookup Rules: Tips And Tricks
Hooking up and dating are two different processes. When you start dating someone, you want to impress them with your appearance, wits, and personal qualities. Hooking up is more straightforward, but you still must follow some basic rules. If you've never hooked up with strangers before to have sex, here are a few tips:
Don't expect mental connections. If you want to find a long-term hookup partner, expect only sex. You or your partner shouldn't support each other through mental breakdowns, hard times, etc. Don't call your partner if you have a flat tire and no one is around to help you. Call a hookup partner only if you want to have sex.
Don't expect your hook-up to be thrilling. You can wind up with a loser or someone who isn't skilled at their game. If that's the case, find another partner until you're satisfied.
Never become serious or emotional about the hookup partner. Stick with the idea that it is casual dating. You'll avoid the grief and anguish that comes after a split up.
Never have unprotected sex. This tip doesn't need an explanation.
Respect your partner. One-night stands, casual sex, or hook-ups do not give you the authority to judge another person's character since you are a part of this culture too. Your hookup partner wants to be respected.
These are some of the most important rules to follow. Protect your physical and mental well-being by using protection and avoiding falling in love with your partner.
Conclusion
Hooking up is OK for people of all genders and sexual orientations as long as they are of legal age and use protection. Ensure you and your partner understand each other, and always ask for consent before experimenting. Take care of your safety and protect your heart from unwanted heartbreak. Remember: a hookup is a casual sex encounter, not a real relationship.
FAQ
How To Hookup Online For Free?
We've mentioned a few hookup apps in the article. Some of them have basic membership plans, like Tinder. You may use such apps without paying. Another option is using social media. As mentioned, some people manage to hook up on Instagram. Or use Reddit by visiting threads dedicated to hooking up.
How To Find Trusted Online Hookup Sites?
Start by checking reviews and ratings. If the app has no reviews at all, it's not a good sign. A good indication of the app's quality is if it's available on the App Store and the Play Market. Typically, the App Store has strict rules for allowing apps to be present. Ensure the site or app you use has an SSL certificate.
How To Hookup With Women Online?
The first thing to do is to set up your profile. Add that you seek women. Add the type of women you want to find. Add your photos, and make sure you look hot. Then use tools, such as search and matchmaking to find women who match your preferences. Message them and ask if they're interested in hooking up.
How To Tell If Online Date Wants A Relationship Or Just A Hookup?
The best thing to do is to use hookup apps only so you won't have to guess. However, if you're using Tinder or similar sites, people often seek serious relationships. Check out their profiles; they should indicate what relationship they want to pursue.
How To Hookup With Older Women Online?
Use hookup apps that cater to cougars or mature audiences. There are tons of reliable apps where you can narrow down the search by using age filters.
How To Have A Safe Online Hookup?
One excellent tip is to use Google Search by pictures. Download the photo of the user you are interested in, and see if it's real. Sometimes, scammers or dangerous people use fake accounts. If you will find photos of this person under a different name, report and block the user. When hooking up in person, tell someone where you're going. Choose safer neighbourhoods and places you know.
How To Ask For Online Hookup?
It's the easiest thing to do, especially if you're using a hookup app where everyone wants casual sex. Just message the person and ask if they want to hook up!
How To Be Secret When You Hookup Online?
Most hookup apps require you to reveal your photo, but you can give access to your pics to a limited number of users. Some apps like AshleyMadison or Secret Benefits are discreet apps where people have affairs.