Fuckbook Review In A Nutshell
Sometimes people need a simple place where they may interact with each other and find partners to spend a night. This is a suitable description, which you may find in many different Fuckbook dating site reviews. It has become a place where members are free to talk about their sexual fantasies, and they easily find like-minded users. At this dating platform, you can manage your news feed, where other members upload nude and erotic photos.
Fuckbook website offers plenty of various features, which allow you to entertain yourself or interact with other users. Due to a large number of members, it is not complicated to find someone not far from your area.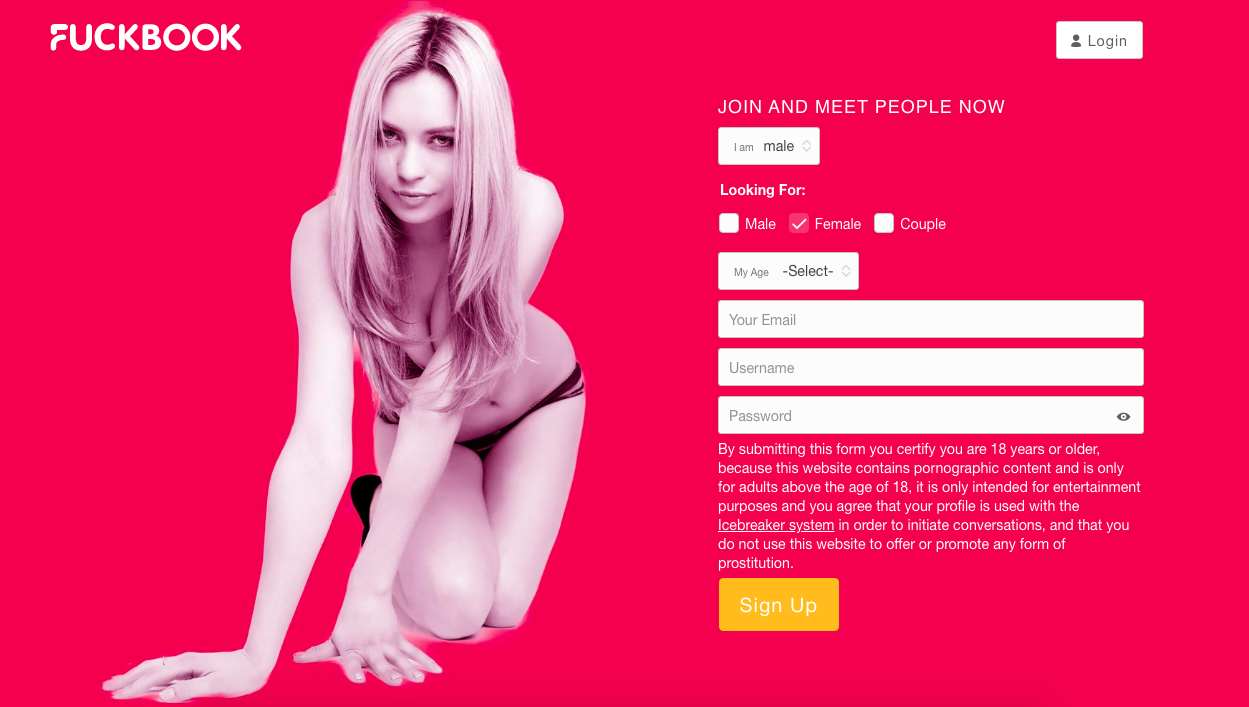 Pros & Cons
If you want to learn the truth about Fuckbook, the best way is to review the positive and negative sides. They allow you to figure out what you should expect of using it and whether it matches your expectations and needs.
Pros
Website design is very convenient, which allows to easily find everything needed;
In order to receive access to profile setting you need to verify email what enhances safety on the website;
Live Cams feature has a great number of different categories;
It Is not obligatory to indicate the first and last name during the registration process;
The website has many languages, which greatly improvise availability to a larger number of internet users.
Cons
If you want to send messages to other members you will need to upgrade your membership status;
From time to time, you may encounter annoying advertisements;
The search tool is lacking appearance filters, which are important to find a proper partner to spend a night;
Some profiles lack of proper photos and most of them depict nude body parts;
Several website features may redirect you to outside sites and services.
Fuckbook.com Review At A Glance
Best for: possibilities to meet a person who matches your personality and preferences.
Age category of members: you can find single users of different ages, and there is no predominance of any age category.
Popular feature: search tool for simple reviewing of profiles
What Is Fuckbook.com?
Nowadays, there are plenty of social networks. People use them due to different reasons. However, in general, they want to stay in touch with distant friends, reads information according to their interests, and even meet new people. Fuckbook offers all of that but in a somewhat different sphere. It is oriented on internet users that want to find someone to have quick intimacy without obligations. While doing a personal review of Fuckbook, you will understand that this matching platform is well-developed, and it has a great number of interesting features. You can communicate with other members, search users within your area, or in any other city or country.
As Fuckbock matching website is available in different languages, it has become an inter international place where Internet users gather and then meet each other.
How Does Fuckbook Work?
You do not need to read many Fuckbook.com reviews in order to understand how it works. In the very beginning, you need to become a member of this matching platform. This can be achieved by accomplishing the registration procedure. After that, you will be able to review the website without providing any more information. However, if you want to increase your chances of being spotted and liked by others, then you should consider adding some photos and preferences.
With the Fuckbook search tool, it will not be difficult to find someone in your area or not far from you. As every member of this matching platform searches sex without obligations, you should not worry or feel shy in writing to someone.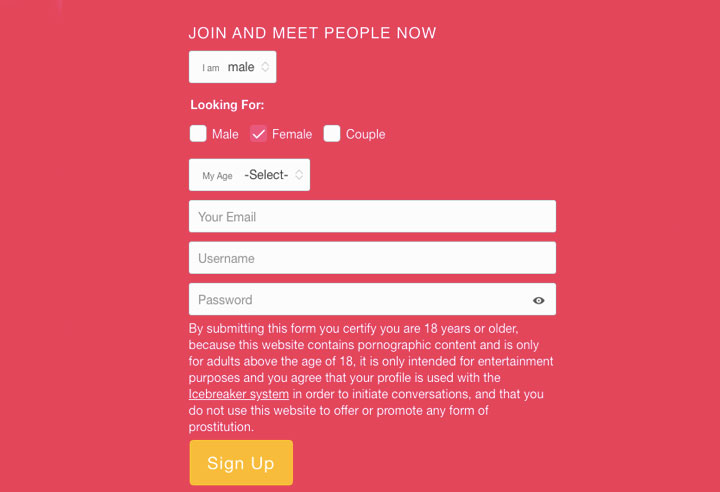 Sign Up & Fuckbook Log In
If you have decided to join this matching for sex service, then it will not take much of your time. Fuckbook requires you to provide your postal code or just indicate the country, in order to simplify the process of finding someone not far from you.
As Fuckbook cares about the privacy of every user, you do not need to indicate your personal information like first and last names. Just entering a proper nickname is totally enough. Another important part is the age.
Fuckbook is forbidden to underage internet users. Therefore, it is important to provide your real age. Email and password are common things, and after entering them, you can join this matching platform. After that, you can skip the profile data filling in step and immediately review the website and profiles of members, but it is recommended to complete all verification procedures.
Search Features & Profile Quality
All new users may be a bit lost with a great number of possibilities at this matching platform. Therefore, you may begin with a search tool to check available website users in your area. At first, it has a great number of different filters. You can search for people according to their:
Purpose of being on the website;
Relationship status;
Ethnicity;
Income;
Religion;
Fetishes;
Knowledge of languages.
With all of these parameters, it is not very complicated to spend a wonderful night with a website user who matches your preferences. Another reason why you may want to use this matching platform is profiles quality. Most of the members provide several personal photos, among which nudes are present almost every time. With proper personality descriptions, you will find it easy to find not only a sexy person but who matches your tastes.
Is Fuckbook Safe?
In most cases, internet users read reviews of matching websites to learn whether they are safe or not. Speaking about the Fuckbook matching platform, you should not worry about safety. On the website, you can find verified and not verified members. If you want to receive more attention from other users, it is obvious that verified people have more trust. Verified means that that person has sent to some ID to the service, in order to prove the true identity. As there are many of them on Fuckbook, your chances to encounter fakes are not high.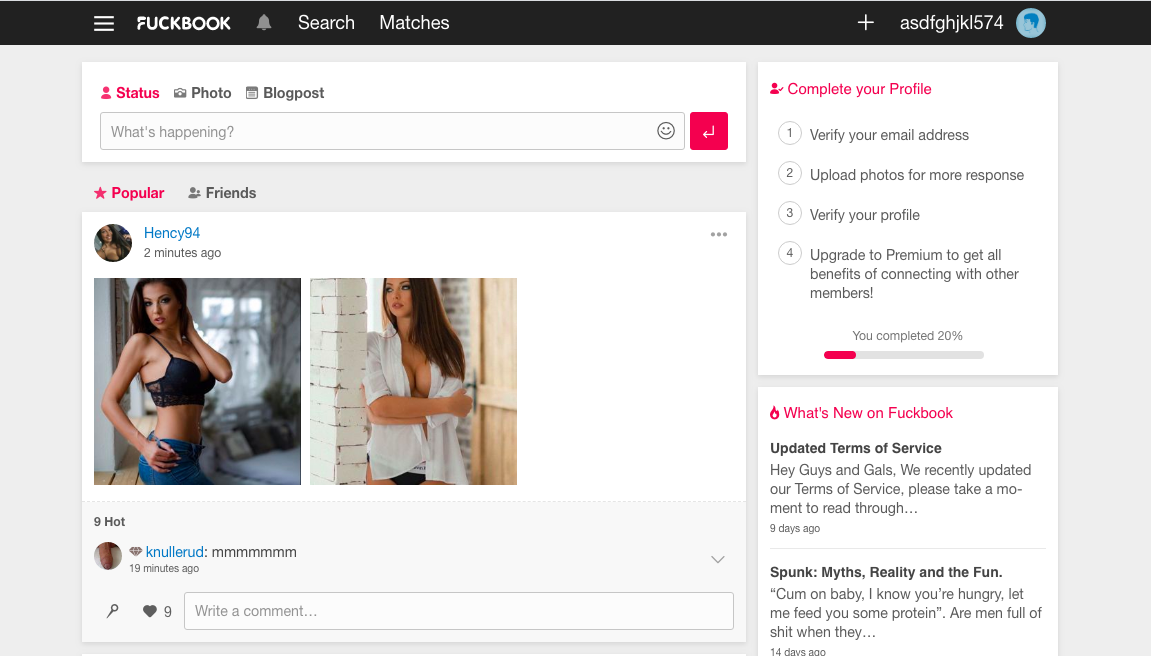 Customer Support At Fuckbook Matching Site
Customer support is available all the time. You should not hesitate to send them your requests. Alternatively, in the FAQ section, it is possible to find answers and even solutions to the most common issues. Customer support representatives are friendly, and they are always ready to help you.
How Much Fuckbook Subscription Costs?
If you wish not just to review profiles of users, but to actually interact with them, you will need to get a subscription plan. It will allow you to send messages and gifts to any members, reply to them, and use icebreakers, which are very effective at the beginning of communication. Therefore, your chances of sleeping with someone tonight will be higher. At Fuckbook, you can choose between 1 month for $29.95 and 3 months for $44.85.
To Sum Up
Fuckbook is a wonderful place where you have great chances to find a person due to your preferences and spend a night together. With search tool filters and icebreakers, you can start conversations with hot people without problems.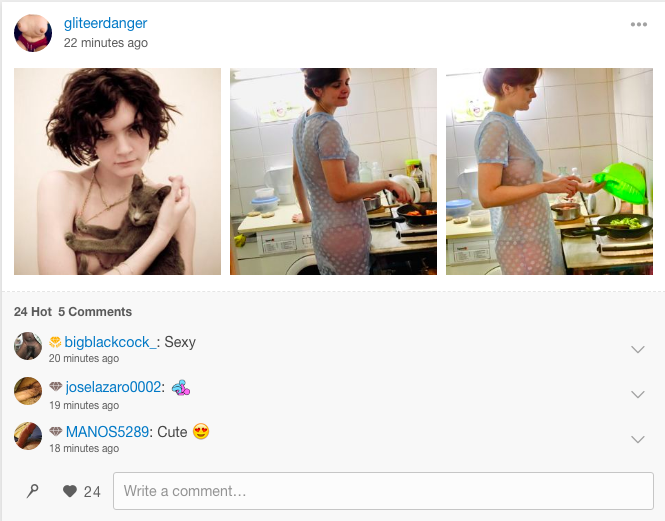 FAQs
Is Fuckbook Legit Matching Site?
Fuckbook is a legitimate dating and hookup website with headquarters in the USA and Netherlands. In case you need to get in touch with them, it is not complicated to find all the needed contacts and addresses.
How To Remove Profile From Fuckbook?
If you wish to stop being a member of Fuckbook, it is very easy to remove your profile. Firstly, you need to open the drop-down menu on the left side of your screen and go to the "Account" page. There you will see a highlighted area with instructions on how to delete a profile. By entering Captcha and pressing the red button, the profile will be deleted.
Is Fuckbook Good For Anonymous Reviewing Of Other Members?
If you want to review and use Fuckbook without exposing your true identity to other members, then this dating platform is suitable for you. During the registration process, you do not have to indicate the first and last names. Profile photos are not obligatory to have to be your face. While passing ID verification, all personal data is properly secured.
Is It Possible To Review Fuckbook Dating Site Without Upgrading Membership?
Fuckbook dating for sex site has many features, which you may use without paying. However, if you wish to communicate and interact with other users, buying a subscription plan is advisive. With a golden membership status, you can send messages as much as you want.
Are Live Cams Available Free Of Charge?
Live Cams of Fuckbook is a place where you can enjoy live erotic shows of these platform members. Most of them are free. However, when a more exciting show starts, you may need to buy a ticket for it or to be a user with an upgraded membership.
Are Verification Procedures Obligatory To Perform?
After joining the Fuckbook matching sex platform, you can review it without passing any verifications. Nevertheless, some features may remain unavailable. You will not enter your profile page to add some personal information without verifying your email. That is why it is not obligatory but highly recommended.