SnapSext Review The Truth About The Casual Dating Site
What is SnapSext? Can it help you date people, or is it just a network where users exchange erotic pictures? In this review, we will consider the main features of the SnapSext dating site, what makes it special, and what would make you want to avoid the network. If you are not sure whether to join the site or not, this review can help you to sort things out.
What is SnapSext? First Impression Review
SnapSext dating site greets you with hot pictures of the girls-members. The landing page does not overwhelm you with information or questions. It's bright, sexy, but not cheap. After you've become a user of this dating site, you'll see dozens of profile pics in various categories. All these photos are hot or downright naughty. So, you will see that there are a lot of members who are so into sex! Romance, woo, and playing a prude? No way. This dating site gets straight to the point.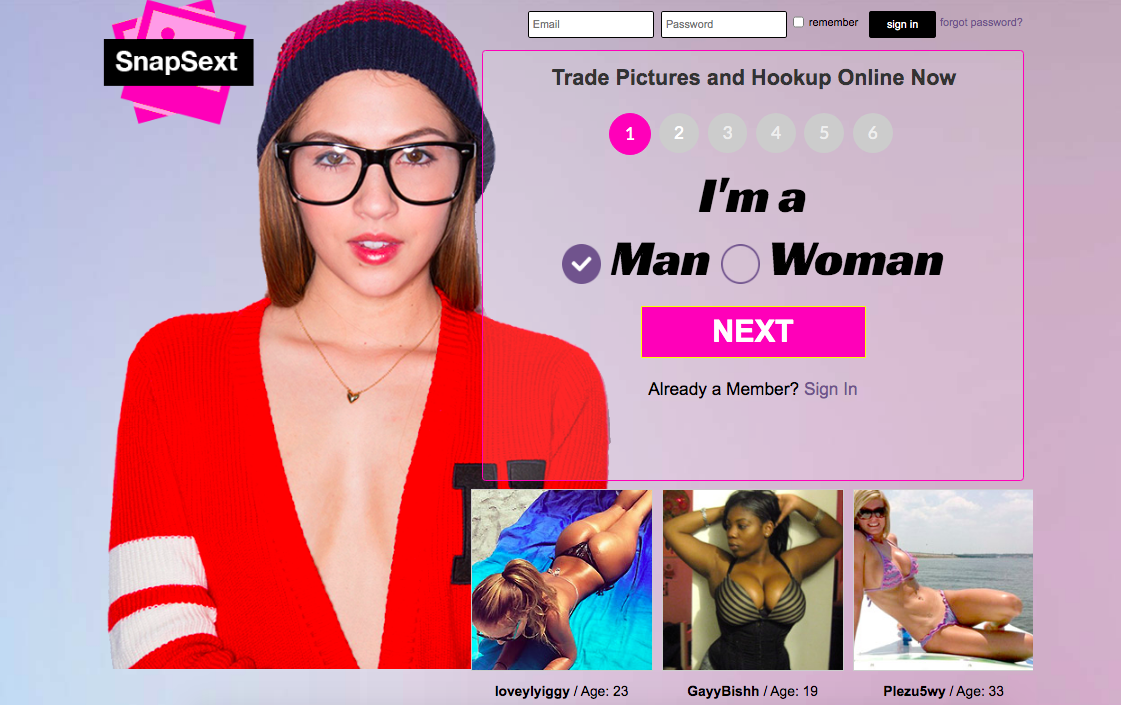 How Does SnapSext Work?
What is required to find sex via an online platform? As it appears in our SnapSext review, not much. First of all, it is your profile, which you are going to use to contact other users. It has to contain information about your age and location. Age is important in sexual relationships, so don't lie. Location is needed to distinguish who is close to you. The smart thing is to provide your picture to make the dating profile catchy and encourage users to meet you. That's enough to review hot ladies' profiles, flirt with them, and have casual meetings.
Visit Site
Read review →
Visit Site
Read review →
Visit Site
Read review →
How to Join SnapSext
The dating site catches you with pretty girls and asks a few questions right away. You are to answer them if you want to become a SnapSext member. Provide the following information:
your gender;
who you are going to find;
location of your future partners (the system detects your ZIP code automatically, but you can change it);
your age;
email address;
password for the site.
After you've indicated the requested data, click "next." The dating site will open the welcoming page, asking to upload your picture and tell a bit more about your taste in ladies. The system will generate a username (which is actually an interesting pseudo, not a meaningless set of letters). Users can change their usernames under one condition – the new ones are to differ from the others. Then, you'll see several randomly selected profile pictures, where you should review and tick what you find attractive, and send the women winks.
Review of SnapSext Search Engine
SnapSext has a convenient and effective search system, which allows you to choose exactly who you need. It's very easy to navigate. Find the "Search" option in the header and hold your mouse over this button. You'll see various categories to choose from. One of them is a detailed search, which offers several filters, like appearance, sexual interests, and profession. Another convenient option is "mood statuses." It allows you to choose people who seek either online flirt, meetings, or serious relationships on dating sites. SnapSext.com review shows that the search tool of the network is one of the most effective you can find on dating websites. It doesn't have useless categories, yet offers many helpful sections.
SnapSext Pricing Policy Review
SnapSext is a website where you can view a lot of hot pictures of real daters. However, that's the only free option, which you can really enjoy. You are allowed to send only up to two messages per day without paying, yet you cannot review any incoming messages. You are allowed to wink for free, but you cannot open and view members' profiles. All of it means only one – SnapSext is a paysite for online dating. However, it generously allows the users to enter and view what's going on inside.
SnapSext dating site reviews of subscription plans:
2-days membership for explorers – $0.95;
7-days membership for explorers – $9.95;
1-month gold membership – $34.95;
6-months gold membership – $11.65 per one month;
12-months gold membership (gives you 6 more months free of charge) – $6.67 per one month.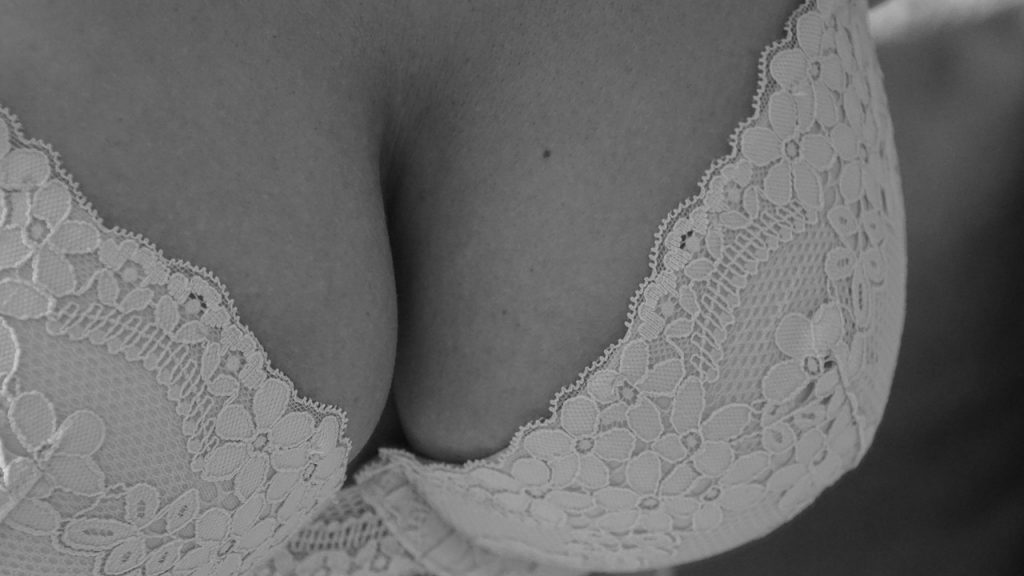 Client Service Review
SnapSext doesn't have an around-the-clock helpline, yet it still has a very convenient customer support tool. The most frequently asked questions and clarifications of confusing moments are all gathered in the section "Help." It is grouped well into sub-section, and each question has a detailed and profound explanation. If you haven't managed to find and review what you were looking for, then contact customer service. Its' email address is indicated in the same section.
SnapSext Safety
When it comes to safety, every user wants to know the truth about SnapSext. After all, we come to this portal hoping to stay safe, anonymous enough, and that there won't be any hidden payments. Our review has shown us SnapSext is a completely legit dating site. It protects the customers' rights and fights against scams and fakes. The company gives a lot of money to provide a reliable team that detects and blocks users who have no good intentions. SnapSext.com reviews users' profiles thoroughly.
Your information also stays safe, and SnapSext allows members to have a high level of anonymity. Have you noticed the system does not ask your name or ID during registration? The only requested personal information is your place of living and age, which is essential to find sexual partners. Yet, the site offers even more. You can make your profile discreet and choose the users who are allowed to view it.
Pros & Cons
Pros
It is quite easy to distinguish SnapSext advantages in this review because the site has created a comfortable environment for casual dating. It has a clear erotic focus. So, everybody who is interested in new sexual relationships or hot online entertainment is welcome.
Yet is SnapSext.com legit? Yes, this dating site is authorized to carry out its' activity. People who use and review it feel safe because there's no need to reveal their identity; many users do not post pictures with their faces. No names, no information that lets someone recognize you. SnapSext administration allows every adult person to join the network. Despite this, the team does a great job keeping the platform clean from fake profiles and frauds.
Cons
SnapSext is not a free dating site, so you most likely won't manage to get laid without investing a bit of money in the subscription. The price banner pops up every time you are trying to review someone's profile, check a message, or contact a lady. It's annoying.
To Sum Up
SnapSext review proves the platform is one of few dating sites with erotic focus, which are not overwhelmed with scams and fakes. It is a super convenient tool to find hot women around ready to have sex. SnapSext doesn't offer many free services. If you want more than just view sexy photos, think of buying a membership. Good thing that the subscription costs a very reasonable price and provides unlimited services; no hidden payments or tricky conditions. Do you think such a casual encounter site will work for you? So, go to SnapSext log in page and start dating with hot women right away.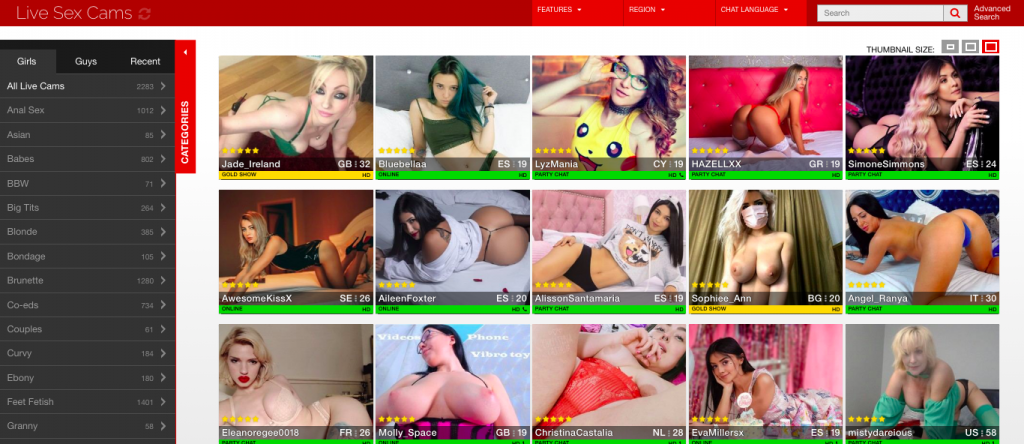 FAQs
What is SnapSext.com?
SnapSext is a convenient tool, which lets adult people date online, review, and find partners for sex. The most prominent feature of the dating site is a lot of erotic content posted by the users. Thus, you can have fun both meeting the members in real life and staying online. Besides, SnapSext also works well as a traditional dating site.
Can I stay Anonymous On SnapSext?
It's only up to you whether to reveal yourself to other users when it comes to photos. You are not obliged to post pictures with your face, and the website does not ask for information, which discloses your identity. Besides, you can request a discreet profile. This function will keep all your pictures blurred unless you let entrusted people watch them.
How Does SnapSext Work?
The aim of SnapSext is to bring people together; thus, you are to interact directly with other users. For that, you have to create a profile, accept terms of use, and review profiles. Besides, given that the dating site provides paid services, a smart choice would be to buy a membership to spend your time effectively.
Is SnapSext Safe?
SnapSext is one of the safest erotic dating sites because it protects both customers' private information and safe browsing. The safety team fights with fakes and fraud 24/7 because it is the only possible way to keep the resource clean. However, the site's administration also relies on your common sense and hopes that you won't send money if a user asks you to.
Is SnapSext Good To Find A Partner For Sex?
SnapSext website review has shown that the platform is great for finding casual sexual relationships. The system determines your and other members' location so you can chat and date people who are close. Besides, it's possible to find the users from any other zone by using the ZIP filter. In this way, you are able to find a person to date in case you travel.